475 Sandy Lane, Suite G, Surfside Beach, SC 29575
---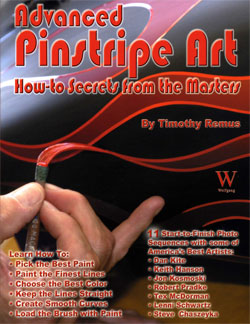 Advanced Pinstripe Art
How-to-Secrets from the Masters
Artie is featured along with 10 other pinstripe artist, passing along tips on improving you pinstriping skills. Great for learners to pros!
$30.00
---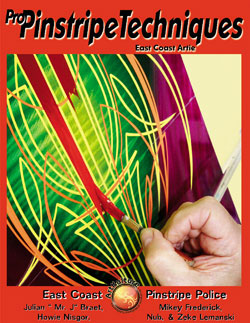 Pro Pinstripe Techniques
East Coast Artie & East Coast Pinstripe Police
This book features Mr. J, Mike Fredrick, Howie Nisgor, Nub, Zek Lemanski and Artie. Combined they are the notorious ā€œEast Coast Pinstripe Policeā€. Step by step sequences by each artist showcase their style and technique as they create pinstripe designs on cars to guitars. This book is a great ā€œhelp toolā€ for the beginner to the expert and belongs on every stripers book shelf.
$30.00